Linaro Connect takes place twice a year with the goal of bringing the Arm Ecosystem together. From September 8 to 10 more than 70 of the leading Arm developers, and maintainers from hardware and software will meet virtually to collaborate and deliver keynotes and 25 minute talks on a variety of embedded computing topics. This year that line up includes Alexander Sack (@asacasa), CTO and Pantacor Co-founder. Alex will speak on whether the Distro (Still) Relevant in Embedded Linux?
This event is now passed. Please see the recap and talk at this link: 
Toward a Universal Embedded Linux System
Cloud technology and the Linux distro
Linux is dominated by big distribution (or distro) vendor names, who have convinced us that in order to build a product, you need a vertically integrated full-stack distribution. The distro has defined Linux for the past two decades, but now with advances made in cloud technology and its infrastructure the OS has become more and more invisible. These days, a specific Linux distro is less relevant and may only be significant at the application level. 
Portability for embedded Linux systems
Tune in as Alex discusses whether embedded Linux is going in the same direction? What if you can do away with an OS altogether? In this case, the Linux kernel will become a framework for an embedded system made up of a set of modular functions with independent lifecycle management and without a branded OS. In this talk, Alex will discuss the history of the Linux distro and how containerization revolutionizes the embedded distro. He'll describe how you can use LXC containers to modularize and make your OS portable, and make updates for your embedded devices easier, more efficient and secure.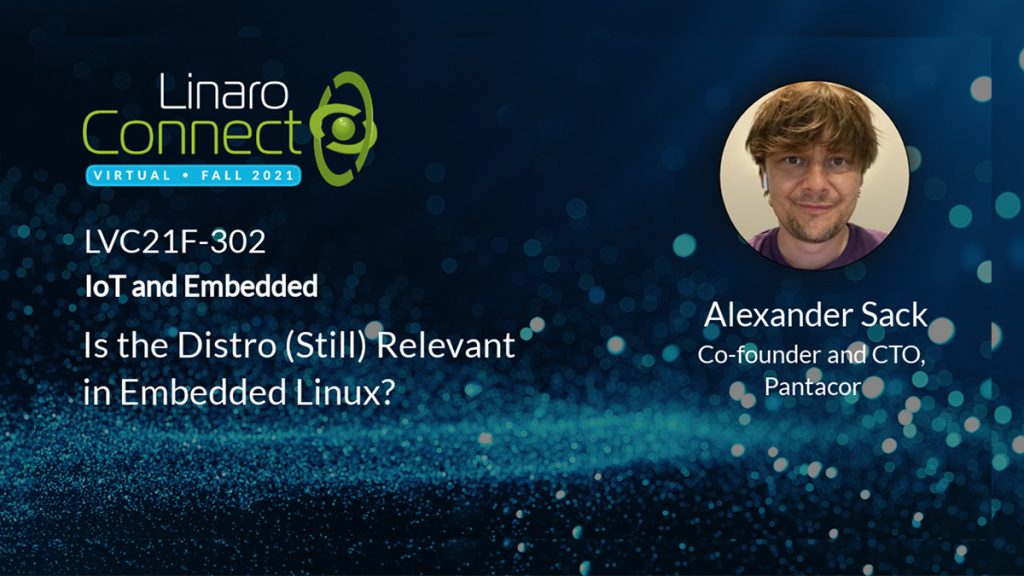 Registration is open
Registration is now open.  Alexander Sack (@asacasa) will be standing by after his talk to take any questions or comments you might have.